Pointillist makes it easy for marketers and CX professionals to uncover and optimize the journeys that matter to your customers, so you can improve customer experience and impact the KPIs that matter most to your business.

Quickly understand customer behavior across all touch-points & channels over time
Uncover and predict high-impact customer journeys
Drive personalized, multi-channel customer experiences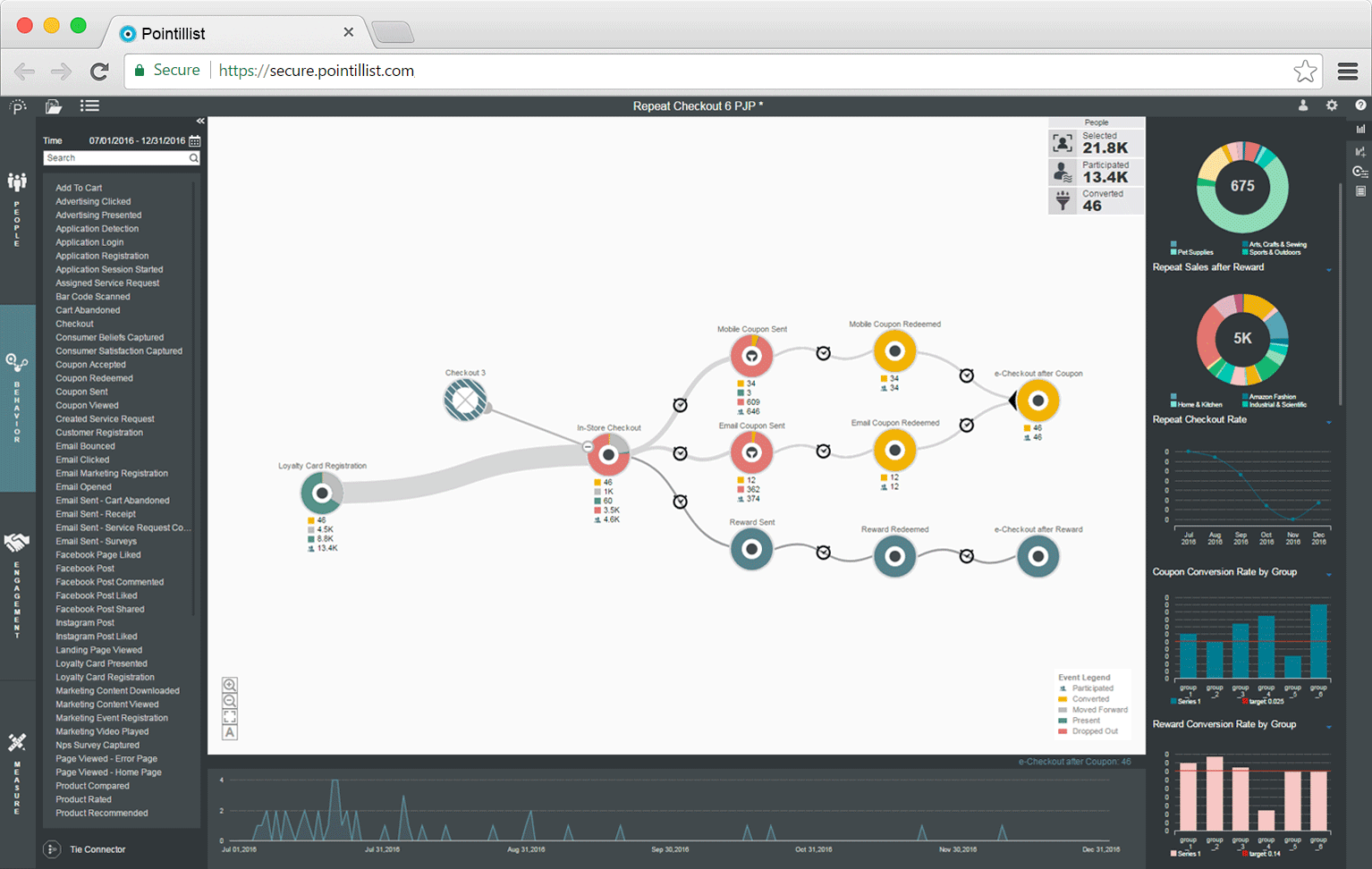 With Pointillist's customer journey analytics and orchestration platform, you can:
Discover.

Machine learning reveals the most critical paths your customers take across channels and over time, and identifies critical obstacles and opportunities along the customer journey for where to focus to move the needle.



Target.

Quickly pinpoint specific customer segments with the highest likelihood to convert using demographic and contextual attributes.

Engage. Deliver personalized experiences to the right customers at the right times based on each customer's individual behavior, leveraging intelligence from the Pointillist platform and integrations with existing marketing tools in your tech stack.
Monitor. Assess the impact of marketing activities and strategies on your KPIs and monitor changes in real time so your team can quickly turn insights into actions that drive results.


Fill out the form to see it in action.